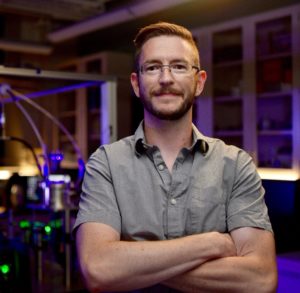 Ryan Sullivan
Professor, Department of Chemistry
Professor, Department of Mechanical Engineering
Courtesy Appointment, Civil and Environmental Engineering

Associate Director, Institute for Green Science
Ryan started his research group in environmental chemistry at Carnegie Mellon University in 2012, as part of the Center for Atmospheric Particle Studies. He conducted his postdoctoral research with Sonia Kreidenweis and Paul DeMott in the Department of Atmospheric Science at Colorado State University, after completing his Ph.D. in atmospheric chemistry with Kimberly Prather in the Department of Chemistry & Biochemistry at the University of California, San Diego. Ryan engaged in undergraduate research with Kimberly Strong, Scott Mabury, and Jonathan Abbatt while completing his Hon.B.Sc. in environmental chemistry at the University of Toronto. Ryan has a joint faculty appointment in the Department of Chemistry and the Department of Mechanical Engineering at CMU, and is the Associate Director of the Institute for Green Science.
Ryan leads a group of chemists and engineers that work together to investigate the chemistry that tiny aerosol particles experience in the atmosphere. We seek to understand the role that chemistry catalyzed by aerosols plays in changing air pollution and impairing air quality. We study how these reactions change critical properties of the particles that alter how they create and change clouds, and the role of aerosol chemistry in changing the planet's climate and energy budget. Our aerosol experiments are facilitated by the new methods and instruments we engineer that can probe individual particles one-at-a-time, using aerosol optical tweezers, laser ablation mass spectrometry, and microfluidics. The multiphase chemical evolution of biomass-burning aerosol produced from trees and tall grasses is a major current focus, along with investigating how this chemistry alters the ice nucleating particles emitted by biomass combustion. Our optical tweezers experiments allow us to uniquely determine how a particle's chemistry and properties such as pH and phase separations evolve over hours of reactions with trace gases, and how this in turn alters the particle's ability to further accelerate chemical reactions. As part of the Institute for Green Science, we are developing advanced water purification technologies for the removal of persistent micropollutants.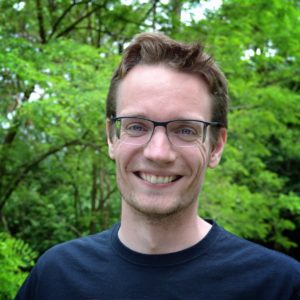 Luke Monroe
Graduate Student (PhD, Chemistry)
Luke graduated from Towson University in 2018 with a B.S. in chemistry after spending five years in the Marine Corps as an Arabic linguist. He is currently pursuing his Ph.D in chemistry. Luke uses single particle instrumentation to explore the chemical properties of model and real aerosol particles, as well as explore those effects on ice nucleation.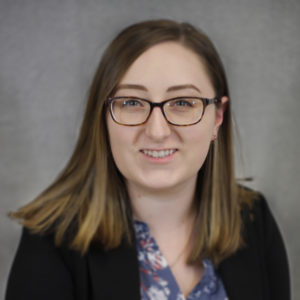 Riley Weatherholt
Graduate Student (PhD, Chemistry)
Riley is a PhD student in the Chemistry department who joined the Sullivan group in Fall 2019. She graduated from Kent State University in 2019 with BS degrees in Chemistry and Environmental & Conservation Biology, where she investigated the effects of road salt runoff on constructed wetlands. Her research currently focuses on using the aerosol optical tweezers to probe atmospherically relevant systems and observe droplet-accelerated chemistry as it relates to oxidative remediation of persistent pollutants.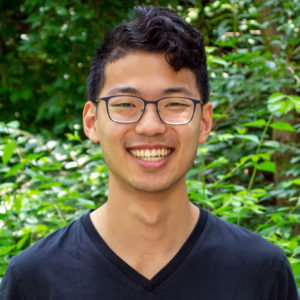 Darren Cheng
Graduate Student (PhD, Mechanical Engineering)
Darren joined the Sullivan group in Fall 2020, after graduating from the University of Michigan with a B.S. in Mechanical Engineering in 2017. In the three years in between, Darren worked as a process and tooling engineer for inkjet cartridge manufacturing at HP Inc. Darren's research interests currently include investigating novel ionization methods to study aerosol droplet chemistry.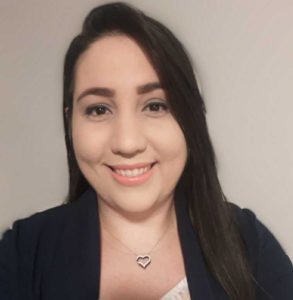 Wendy Flores-Brito
Graduate Student (PhD, Mechanical Engineering)
Wendy is a Mechanical Engineering PhD student who joined the Sullivan group in Fall 2020. She completed a B.S. in Mechanical Engineering at Universidad del Turabo- Gurabo, Puerto Rico and an M.S. in Mechanical Engineering at University of New Mexico (UNM)- Albuquerque. While at UNM and during her internship with Sandia National Labs, Wendy researched the emissivity of aerosol deposited and painted-on thermographic phosphors, as well as combining these thermographic phosphors with laser diagnostics techniques to obtain surface temperatures and expansion/displacement (strain) measurements. Her current research focuses on enhancing the light scattering signal and detection of the laser ablation aerosol time-of flight (LAAPTOF) mass spectrometer.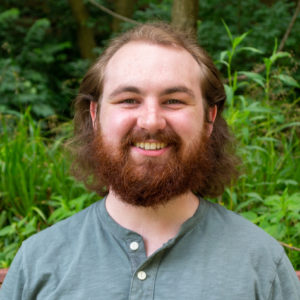 Graham Thornhill
Graduate Student (PhD, Chemistry)
Graham graduated with a B.S. in Chemistry in May of 2019 from the University of Georgia where he researched the optical properties of ambient atmospheric aerosols. He joined the Sullivan group in Fall 2020 where he now uses the Aerosol Optical Tweezers to investigate the various chemical processes and properties of model and real aerosol particles.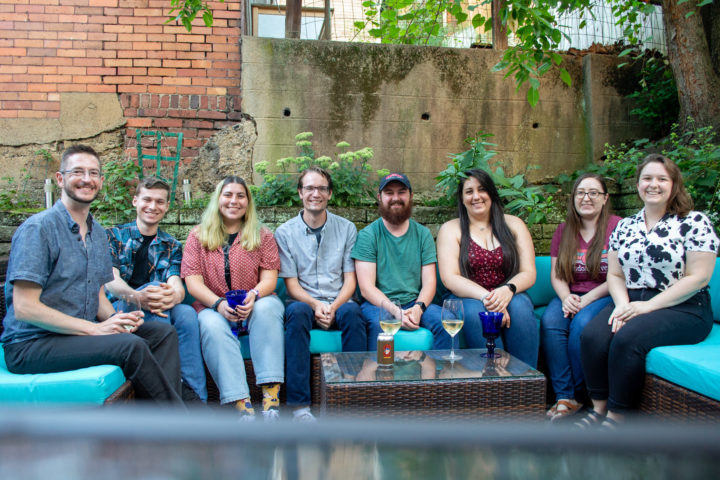 Sullivan Group in September 2021
Ryan Sullivan, Guy Symonds, Victoria Patella, Luke Monroe, Graham Thornhill, Wendy Flores-Brito, Riley Weatherholt, Bailey Bowers

Sullivan Group in November 2020
via Zoom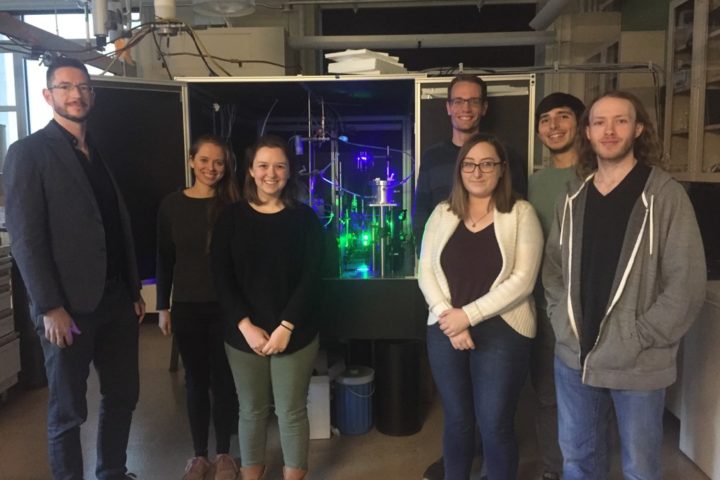 Sullivan Group in November 2019
Ryan Sullivan, Lydia Jahl, Bailey Bowers, Luke Monroe, Riley Weatherholt, Tom Brubaker, Leif Jahn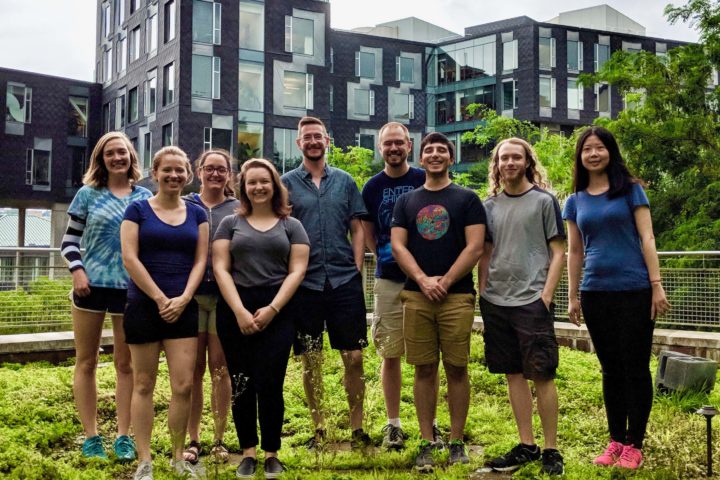 Sullivan Group in July 2018
Sara Graves, Lydia Jahl, Hallie Boyer, Bailey Bowers, Ryan Sullivan, Mike Polen, Tom Brubaker, Leif Jahn, Qing Ye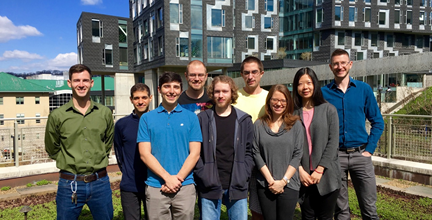 Sullivan Group in 2016
Adam Ahern, Hassan Beydoun, Tom Brubaker, Mike Polen, Leif Jahn, Kyle Gorkowski, Lydia Jahl, Qing Ye, Ryan Sullivan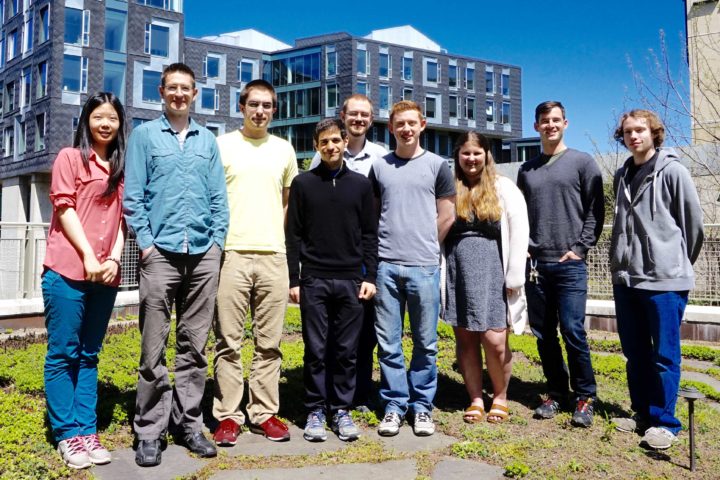 Sullivan Group in April 2015
Qing Ye, Ryan Sullivan, Kyle Gorkowski, Hassan Beydoun, Mike Polen, Mark Aboff, Emily Lawlis, Adam Ahern, Leif Jahn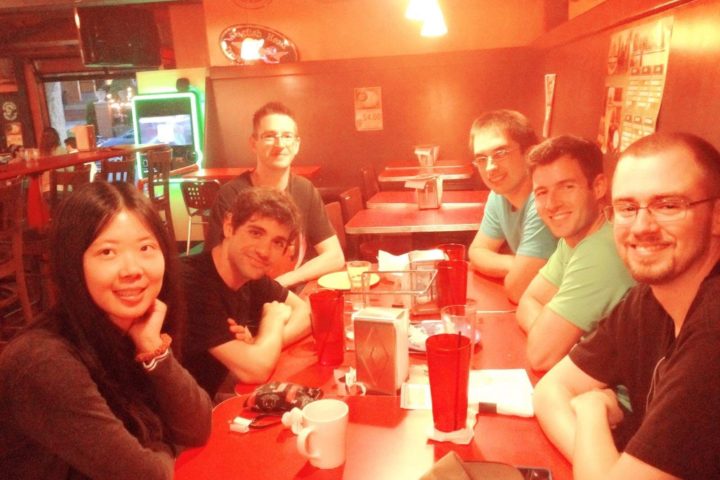 Sullivan Group in May 2014
Qing Ye, Hassan Beydoun, Ryan Sullivan, Kyle Gorkowski, Adam Ahern, Mike Polen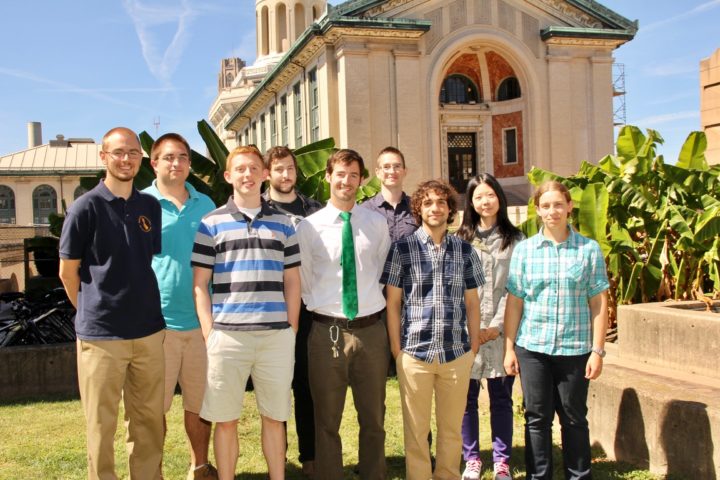 Sullivan Group in September 2013
Mike Polen, Kyle Gorkowski, Mark Aboff, Peter Leeman, Adam Ahern, Ryan Sullivan, Hassan Beydoun, Qing Ye, Victoria Hofbauer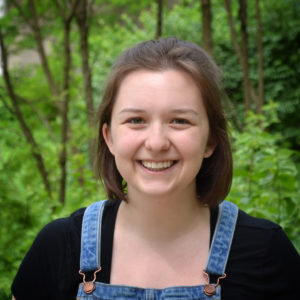 Bailey Bowers
PhD, Chemistry, 2022
Thesis: Understanding Everyday–Everywhere Chemicals and their Transformation Products via High-Resolution Mass Spectrometry of Environmentally-Relevant Matrices
Currently: Visiting Assistant Professor of Chemistry at Earlham College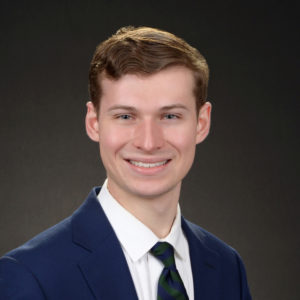 Guy Symonds
BS/MS, Chemistry, 2022
Thesis: A Characterization of Ice Nucleating Activity on Southern Great Plains Mineral Dusts and Proof of Concept for a Novel Microfluidics to Spectromicroscopy Integration for Ice Nucleation Studies 
Currently: PhD Student at University of Colorado Boulder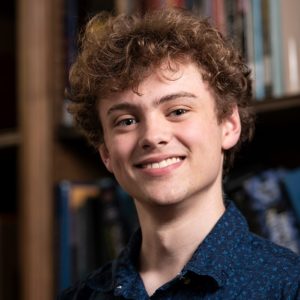 Will Fahy
BS/MS, Chemistry, 2021
Thesis: The Impact of Atmospheric Processing on the Ice Nucleating Activity and Physicochemical Properties of Volcanic Ash
Currently: PhD Student in Environmental Chemistry at University of Toronto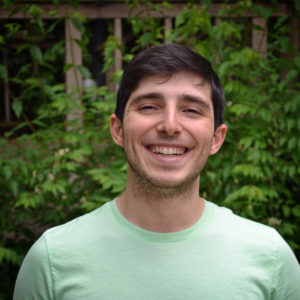 Tom Brubaker
PhD, Mechanical Engineering, 2021
Thesis: The Development of Microfluidic Methods for Measuring the Ice Nucleating Capabilities of Single-Particle-Droplets Directly Sampled from an Aerosol
Currently: Senior Engineer at Illumina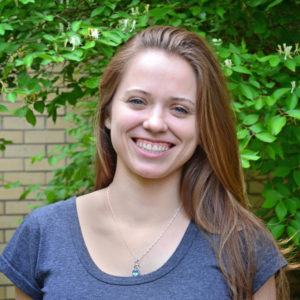 Lydia Jahl
PhD, Chemistry, 2020
Thesis: Understanding the Sources and Transformations of Ice Nucleating Particles and Trace Reactive Gases in Biomass-Burning Emissions
Currently: Science & Policy Fellow, Green Science Policy Institute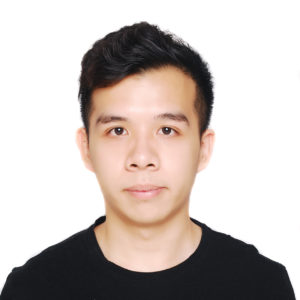 Zuowei Wen
MS-R, Mechanical Engineering
, 2020
Thesis: CFD Oriented Design in Aerosol Optical Tweezers and Microfluidic-Chip
Currently: PhD Student in Mechanical Engineering at University of Michigan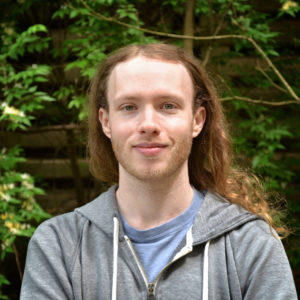 Leif Jahn
PhD, Chemistry, 2020
Thesis: Biomass-Burning and Volcanic Ash Aerosols: Atmospheric Aging, Chemical Reactivity, and Ice Nucleation Ability
Currently: Postdoctoral Research Associate at UT Austin in the Misztal and Hildebrandt Ruiz groups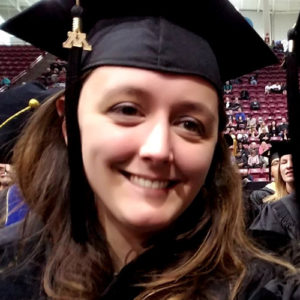 Hallie Chelmo (Boyer)
Dreyfus Postdoctoral Fellow 2017 - 2019
Currently: Assistant Professor of Mechanical Engineering, University of North Dakota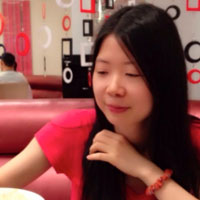 Qing Ye
PhD, Chemistry and Engineering & Public Policy, 2019
Thesis: Atmospheric Organic Aerosols: Formation, Mixing and Human Exposure
Currently: Scientist, National Center for Atmospheric Research (NCAR)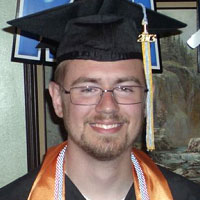 Mike Polen
PhD, Chemistry, 2018
Thesis: Investigating the Chemistry and Chemical Aging that Affects Ice Nucleating Particles in the Atmosphere
Currently: Lecturer in Chemistry at McDaniel College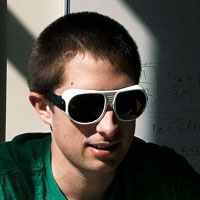 Kyle Gorkowski
PhD, Civil and Environmental Engineering, 2017
Thesis: The Morphology and Equilibration of Levitated Secondary Organic Particles Under Controlled Conditions
Currently: Postdoctoral Research Associate at Los Alamos National Laboratory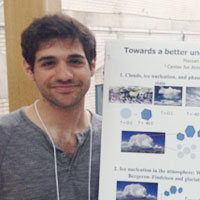 Hassan Beydoun
PhD, Mechanical Engineering, 2017
Thesis: Advances in heterogeneous ice nucleation research: Theoretical modeling and measurements
Currently: Staff Scientist at Lawrence Livermore National Labs in the Cloud Processes group in the Atmospheric, Earth, and Energy Division (AEED)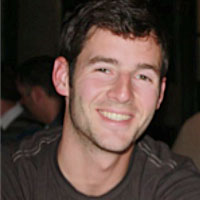 Adam Ahern
PhD, Chemistry, 2017
Thesis: Atmospheric Aging of Biomass-Burning Aerosol: Oxidants, Oxidation Products, and Measurement Methods
Currently: Research Scientist, Cooperative Institute for Research in Environmental Sciences (CIRES)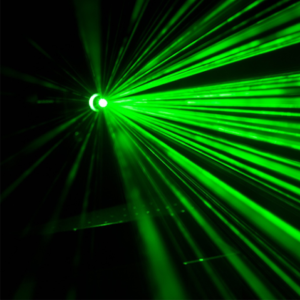 Peter Leeman
MS, Mechanical Engineering, 2014
Thesis: Excimer laser beam homogenization to achieve mass quantitative single-particle mass spectrometry
Currently: a photographer and filmmaker in Pittsburgh
Undergraduate Alumni
Victoria Patella (Chemistry, 2022) Spring 2021 - Fall 2021
Alex Adams (Mechanical Engineering, 2023) Fall 2020 - Spring 2021
Katie Ziegler (Chemistry, 2021)  Spring 2020 - Spring 2021
Remy Goldberg (Chemistry, 2023)  Spring 2020 - Summer 2020
Vinnie Silverman (Chemistry, 2020)  Spring 2018 - Spring 2020
Brian Woolley (Chemical Engineering, 2023)  Summer 2019
Jonathan Goodstein (Chemistry, 2021)  Spring 2019
Sara Graves (Physics, 2019)  Spring 2018 - Spring 2019
Darien Skifstad (Mechanical Engineering, 2020)  Summer 2018
Jason Kwak (Chemistry, 2019)  Summer 2018
Perry Cheng (Civil and Environmental Engineering, 2019)  Fall 2017 - Spring 2018
Vinay Ekamaram (Mathematics, 2018)  Summer 2017 - Spring 2018
Joshua Somers (Chemistry, 2019)  Summer 2017 - Fall 2017
Chun Ming (Jeffrey) Zhang (Mechanical Engineering, 2020)  Spring 2017
Anirudh Narain (Chemistry, 2017)  Summer 2016 - Fall 2016
Rushi Dave (Chemistry, 2017)  Spring 2016 - Spring 2017
Emily Lawlis (Chemistry, 2016)  Summer 2014 - Fall 2015
Holly Stokes (Chemistry, 2016)  Fall 2015
Mark Aboff (Mechanical Engineering, 2015)  Fall 2013 - Spring 2015
Mahir Kothari (Chemistry, 2015)  Summer 2014
Madeline Hartman (Chemistry, 2015)  Summer 2013
Joanna Sokoloski (Chemistry, 2014)  Spring 2013